Last year, the global pandemic caused many industries to slow down or come to a halt altogether. In response, the Federal Reserve lowered interest rates on debt to spur economic activity. A combination of these low-interest rates and a variety of other factors caused the real estate industry to experience one of the biggest booms in recent history. As we slowly come out of the pandemic and see the economy recover, now is an opportune time to snatch up investment properties in some of the best neighborhoods across the south.

Prospect, KY is considered the fifth-best suburb to live in the entire state of Kentucky by neighborhood and school ranking website Niche.com. Read more below to learn why now is the best time to invest in Kentucky real estate.
Home prices for houses in Prospect, KY are steadily increasing
The median home price in Prospect, KY is around $480K, nearly a 10% increase from the previous year. Home prices appreciate, on average, 3.6% to 3.8% nationally. The nearly 5x growth in home prices showcases a strong demand for housing. This increase in home prices is backed by an about 50% increase in home sales across Kentucky in 2020.

According to real estate website Redfin, nearly a third of houses in Prospect, KY, sold above the asking price. This suburban neighborhood enjoys some of the best schools in the state, a low crime rate, plenty of space, and is considered a friendly place for families. These attributes, plus the booming housing market, make investing in houses in Prospect, KY a no-brainer.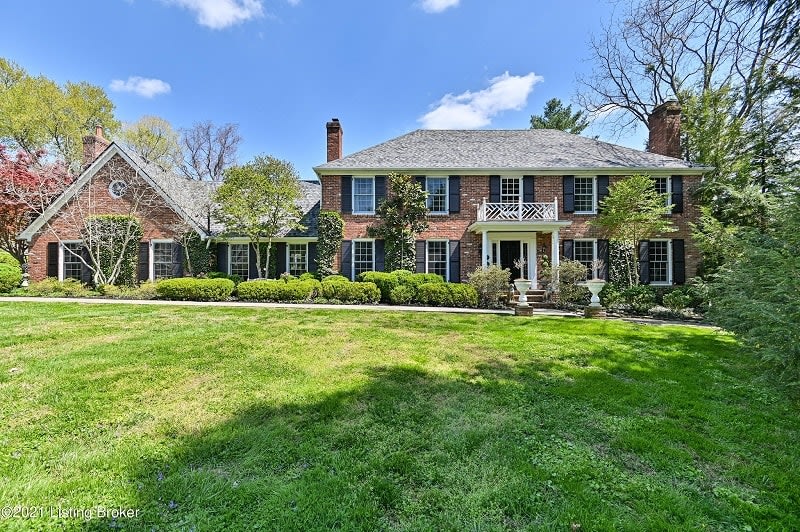 Prospect, KY will continue to attract new families & retirees alike
If you plan to invest in real estate in Prospect, KY, you can be confident in the fact that the city will continue to attract new families and retirees. Niche lists Prospect, KY as the third best place for retirees. This ranking takes several factors into account, including the increased number of people moving there to retire, the great weather measured in the number of sunny days per year, the low crime rate, the availability and proximity to entertainment and restaurants, access to doctors, affordability, and more. Prospect, KY luxury homes would make great rental opportunities or seasonal homes for retirees.

Fortunately, many of these same factors make Prospect, KY, an attractive place for families as well. To attract millennial parents as renters, consider investing in Prospect, KY luxury homes. Job loss, an increase in home prices, and a lack of funding for the down payment and closing costs of purchasing a home have prevented many millennials from taking advantage of the housing market and many are looking for rentals. Additionally, many millennials are committed to renting on a long-term basis and have no interest in the cost and work of managing and maintaining a home. This economic situation is a ripe opportunity for real estate investors to rent to young millennial families who need the space of communities like Prospect, KY.
Mortgage interest rates will not remain low for long
The Federal Reserve estimates that it will raise interest rates in 2022 or 2023. That's only one or two short years away. Whether your goal in purchasing a house in Prospect, KY is to live in a fantastic community or to buy a Prospect, KY luxury home to serve as a rental property, you'd be making a great decision. Or, if you'd like to invest in a home, hold on to it for a few years, then sell for a profit later on — locking in a low mortgage interest rate will ensure affordability for years to come.
Buying a house in Prospect, KY as a primary home
If you're considering buying a house in Prospect, KY as a primary home for you and your family, it would be an intelligent choice. This suburb of Louisville features some of the best public schools in the state, is low on both violent and property crime, is a great place to find jobs, and has a relatively small population, with less than 5,000 residents. As we mentioned before, the housing market is strong in Prospect, KY, and it's likely to continue to grow. If you'd like to purchase a luxury home, you'll enjoy the sprawling, traditional brick homes in Prospect, KY. Obtain your own private retreat with beautiful entertaining spaces, pools, and chef's kitchens in beautiful, wooded, secluded areas when you look for Prospect, KY luxury homes.
Buying Prospect, KY Luxury Homes as rentals
Rental properties in Prospect, KY, are in high demand, as there is a low inventory of available rentals. Furthermore, the inventory of luxury homes as rentals in Prospect is even lower. This low inventory of rental properties presents a good opportunity for motivated real estate investors. The average rental price for a four-bedroom home is nearly $2,000 per month. If you buy a luxury home to rent out, the monthly rent will be even higher.

Prospect, KY is populated by residents who work in professional, scientific, and technical fields, and its healthy job market boasts high-paying salaries with an estimated home income of $121,000 per year. Over three-fourths of households consist of married couples. Combine well-paying jobs along with families, and you're likely to have a host of eligible renters, which makes Prospect, KY luxury homes as rentals an excellent investment property.

Prospect is close to downtown Louisville, where residents can access entertainment like live music, festivals, fairs, restaurants, and more. All of this, combined with a great quality of life, is likely to retain and continue to attract families who will increase the price of luxury homes in Prospect.
Now is the time to invest in Prospect, KY real estate before prices become too high or interest rates rise. Whether you choose a luxury home in Prospect as a place to live or as a rental property, you're sure to make a great return on your investment. Reach out to an experienced realtor like Andrew Beckman of the Beckman Group for assistance.