Ready to list your home so you can relocate or upgrade to the house of your dreams? Optimizing the sale ensures that you sell your home quickly and for the best possible price. Here are five tips that will facilitate a successful transaction.
1. Identify your target market
Who is the ideal buyer for your Prospect, KY, real estate? If you've not yet identified that group, you can't market your home effectively and optimize the sale. To determine your perfect buyer, consider things like the price of your home, its location, its unique amenities and selling points, and its layout. For example, if your home has five bedrooms and four bathrooms, it's probably not going to appeal to young working couples or retirees who want to downsize. Once you've discerned who is likely to be interested in your home, research your target market and find out how they make their buying decisions and what they are looking for in a new home. This will help you create a marketing plan, play up certain features of your home, and decide if any renovations or upgrades would help you sell to that group more effectively.

2. Consider high ROI renovations
To make your home more appealing to buyers and justify listing your home at the price you hope to sell it for, it sometimes makes sense to put some money into minor renovations or more extensive upgrades. If you decide to renovate before adding your house to other Crescent Hill homes for sale, choose projects that will give you a high return on investment (ROI). Bathrooms and kitchens are always popular and lucrative places for improvements, sometimes resulting in a full 100 percent return on investment. This is more true now than ever due to the pandemic that has forced millions of Americans to stay home for everything from dining to spa treatments.

Other pandemic-friendly upgrades can also increase your chances of selling and returning most—if not all—of your investment. These include adding a home gym, converting a spare room into a dedicated home office, and finishing a basement to create a spot for entertaining or allowing family members to have individualized spaces.

Even minor repairs or small upgrades can elevate your home above the competition, so it stands out to buyers. Before you list your Prospect, KY, real estate, investigate what other homes in your price range have that yours doesn't and consult with a contractor about the projects that can best maximize your ROI.
3. Set a fair price
The Louisville area is currently experiencing a buyer's market. This means that there are more Crescent Hill homes for sale than there are prospective buyers. Homes are staying on the market for an average of 75 days. Therefore, it's even more critical to set a competitive price for your home that is equitable for all involved. When selecting your price, speak with a knowledgeable real estate agent who is familiar with the area and knows what similar homes are selling for. Keep in mind that the selling price is only part of the picture. When weighing whether to accept an offer on your home, you should consider contingencies. For example, some buyers may ask that you pay for some or all closing costs, while others will offer to buy your home only after they have sold their own. Determine ahead of time which contingencies you will consider and how this will affect what you ultimately receive at the end of the transaction.

4. Stage it
Home staging is the process of adding/removing décor and furniture and decluttering and depersonalizing your home, so it is more attractive to your perfect buyer. The more potential buyers can see themselves living in your home, the more apt they will be to buy it. When staged, your home will appear clean, tidy, and well cared for. Staging also designates a purpose for each room, thereby helping buyers better visualize their lives in the house. For example, during the staging process, you might turn a storage room into a home office or transform a corner of your kitchen into a breakfast nook. Homes that are professionally staged sell an average of 120 days faster than those that are not, and they bring in 31 percent more money.

You can stage your home by yourself or use a professional staging company. A relatively new option is to stage your home virtually, which has become popular as most buyers are looking at homes online rather than in person due to the pandemic. When you stage your home virtually, you can use any type of furniture or décor you like to showcase it in the best possible light.
Looking for a stager? Lyn Mabry worked alongside my dad when they were both in the hotel and hospitality business. Lyn's keen sense of style and professionalism coupled with her extensive background in hospitality has made her loved by my clients.

For my clients seeking an interior designer, we have worked with Karista Hannah and her team at Set the Stage. Having worked with her personally on my primary residence, I highly recommend Set the Stage and all their resources for any of your interior design needs.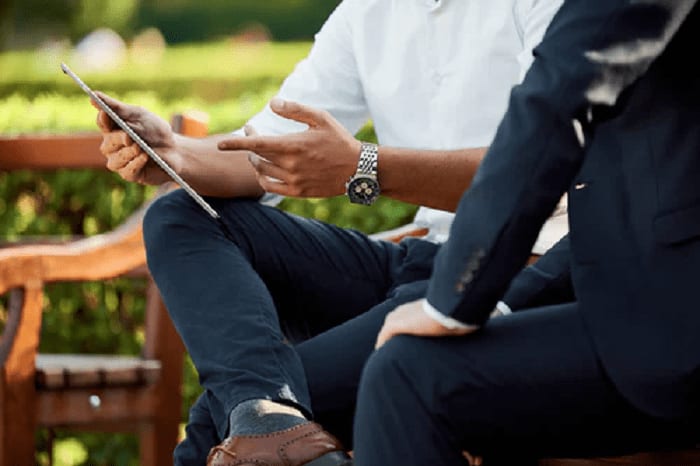 5. Work with an experienced real estate agent
The best way to optimize your home's sale is to work with a knowledgeable real estate agent specializing in Prospect, KY real estate or homes in nearby neighborhoods. The best agents not only have an extensive network of connections who can spread the word about your listing, but they also offer additional marketing services to target the right buyer. A good agent will also provide the high-end service you deserve and take much of the stress of selling your home off your shoulders. He or she can handle everything from assisting you in coming up with the listing price to recommending improvements to conducting negotiations with prospective buyers. With an experienced agent, you can leave all the work to the expert instead of putting your life on hold while trying to sell your home.

If you're ready to list your house aside other Crescent Hills homes for sale, research and find the right experts to optimize the sale and facilitate the process. If you're ready to make the move, contact local real estate agent Andrew Beckman today for a free staging consultation