The purchase of a new home should be an exciting time in the life of a homeowner. There is, of course, the new house itself, along with a new neighborhood and new amenities to enjoy.

Buying a house is often an opportunity to start fresh for many homebuyers. Unfortunately, before turning the page to that new chapter, many people shopping for new homes have to close the previous chapter by selling their current property. And, in this market, that task seems insurmountable without the right realtor and lender to make sure you are navigating the St. Matthews real estate market correctly.

According to the National Association of Realtors, nearly three-fourths of repeat buyers owned their previous home, so the process of selling and buying homes simultaneously isn't exactly a rare feat. But it can be tedious, frustrating, and time-consuming. In the worst scenarios, it's very, very time-consuming. And, in this particular market, it is usually impossible unless you are targeting homes that are seasoned, distressed, or other not appealing to the 99% of other buyers currently shopping. You have to be a unique buyer.

Of course, the ultimate goal is to be free and clear of your old house before moving into your new home. The reality is that timing is not always on your side when it comes to real estate transactions.

While the goal is always a clear "sell first, buy second" order to the proceedings, the overlap between the two events is often unavoidable. The real key is to minimize that overlap as much as possible.

To ensure your next series of real estate transactions don't turn out to be more than you bargained for, let's explore how to buy and sell at the same time.
Why Buy Before You Sell
The question many people ask before their next real estate transaction is, "why would I buy a home until my current one is sold?"

It's a valid point, but one that has been rendered essentially moot in the current pandemic-driven seller's market. Reasons most often cited for buying first, selling second include:
◾ You've found the perfect house in the perfect neighborhood, and the opportunity is too great to pass up.
◾ You have children beginning school in the fall and need to have your household settled in its new location as soon as possible.
◾ You're relocating due to personal or professional circumstances and need to secure housing before a specific date.
◾ You have dire spatial or lifestyle-related needs that can no longer be put off (this scenario is particularly relevant considering the changing needs and requirements caused by the COVID-19 pandemic.)
Whatever your situation, there are valid reasons for taking the risk of potentially carrying two mortgages at the same time.

However, before you start the listing and looking process, it's best to take stock of your financial outlook should you face a worst-case scenario.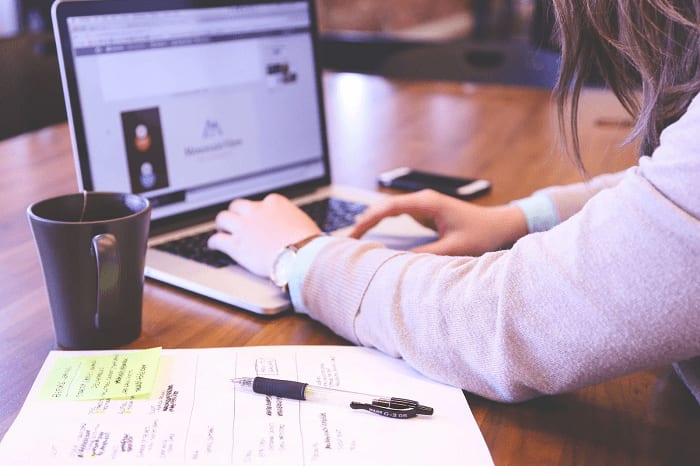 Assess Your Financial Situation First
Before venturing into any significant home buying (or selling) process, you'll want to take stock of your financial situation. When it comes to buying and selling simultaneously, it's critical to understand what you can afford to do.
Consider:
◾ Does your current mortgage preclude you from carrying a second mortgage?
◾ Could you afford the mortgage payments on both homes if your current home doesn't sell as quickly? If the answer is yes, for how long?
◾ Is the down payment on your new home contingent upon selling your current home?
◾ Are you in a strong enough financial position to purchase a new home independent of selling your current home? Would you have to take on additional measures (such as a bridge loan, see below) to secure the new home purchase?
Chances are, you'll already know the answers to these questions well before you start the listing and buying process.

You may want to explore options such as taking out a bridge loan, which allows you to use your current home's equity to finalize the new home purchase. You'll face higher interest rates and two house notes for upwards of a year while also securing the home you want.

Be honest with yourself and determine if it's possible to own two homes simultaneously, even if it's only for a month or two.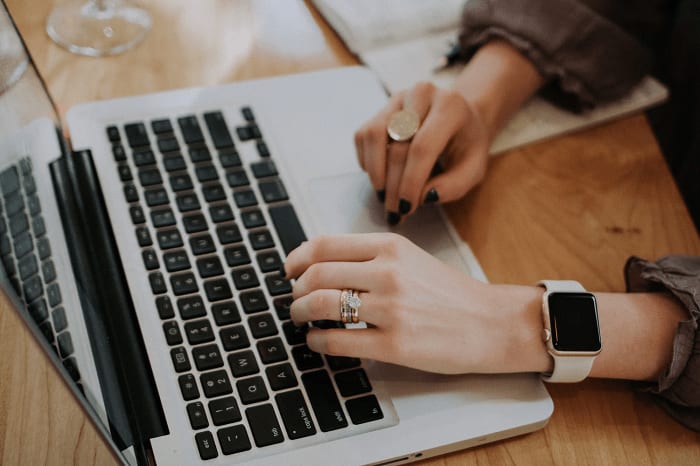 How to Navigate Dual Transactions
When approaching buy/sell dual transactions, be cognizant of the moving parts involved in each process. Even with the simplest of transactions, there will be two sets of everything: two sellers, two buyers, at minimum three real estate agents, and multiple inspectors, title companies, and offers both coming and going.

When the deals involve financing, several situations could delay the transaction, or worse, cause a deal to fall through.

Perhaps most importantly, don't get ahead of yourself in the process. Take it a step at a time and partner with a trusted real estate professional who's adept at both sides of the real estate equation to steer you through the process.
Be Ready to Sell from Day One
Once you've decided to move on from your current home and into something new, start the listing prep process immediately. After all, your single most important priority is to sell your home as soon as possible. The faster you get your house into "show" mode, the faster you'll see offers.

If time is a factor, start the process by ordering a home inspection. Although a buyer will do this later in the sales process, conducting your own inspection will provide you with valuable info on preparing your home for sale.

You can choose which repairs to make on your own and which ones to leave up to the buyer. You'll also know what might pop up in negotiations and prepare a strategy to address those questions and keep the process moving forward.

Second, clean, declutter and stage your home to start accepting tours the minute it hits the market (if not before). Remove excess furniture, purge unwanted items, depersonalize the home of family pics or heirlooms, and clean it from the ceilings to the floors. Freshen up the spaces with clean neutral paint colors, too.

Open, airy spaces generate the most interest. Create a welcoming space devoid of a "lived-in" feel. Consider staging your home to ensure that it shows well throughout the listing process and looks excellent in online photos and virtual tours. Cleaning and decluttering also give you a head start on the most tedious process of moving: packing.

Finally, price your home to sell. Particularly in a seller's market (as we currently find ourselves), you're at your greatest advantage on the sales side of the buy/sell process. Work with a trusted real estate professional to gauge the current market, assess comps, and list your home at a price point that generates plenty of interest and multiple offers—even if that means pricing just below its actual market value.
Make a Contingent Offer, But Recognize the Risks
One of the most popular and straightforward methods of handling the buying and selling process is to make a contingent offer on the home you plan to buy.

Effectively, the contingency states you'll buy the new home, but only if you sell your current residence. In more balanced markets, a contingent offer is a standard approach to avoiding two mortgages. Without competing bids, a seller is often more patient if it means closing the sale.

However, in the current pandemic-driven market where sellers are at an advantage, contingencies, including the sale, financing, or inspection contingencies, carry less weight. Even a desirable contingent-based offer will get pushed aside for cash offers or financed bids without stipulations.

If a contingency is unavoidable, consider a higher than usual non-refundable earnest money deposit paired with an extremely attractive offer. A seller who aims to make as much from their sale as possible might consider your bid worth the wait.

In either case, be honest about the risk you're willing to take on. Don't get caught up in a bidding frenzy or forgo contingencies to "win" a home when it doesn't fit your financial situation. It could result in even more significant issues than carrying two mortgages.
Cash Out, Cash In
Admittedly, dealing with cash—both when selling your current home and buying your new one—is the perfect scenario. There remains the issue of timing both transactions appropriately, but cash simplifies the dealmaking aspect considerably.

By entertaining cash-only buyers for your listing, you avoid the issues of failed financing or the contingencies we outlined earlier. Buying with cash will often put you at the front of the line if you're competing on a home with multiple offers—even if your particular offer is slightly lower than those made with financing.

Buying and selling homes at the same time can prove a taxing, time-consuming experience. The most successful dual transactions are conducted with a trusted and experienced real estate professional at your side.

Ready to explore the best of Louisville real estate? Contact Andrew Beckman today to start your home buying or selling journey. From St. Matthews real estate to Prospect homes for sale, allow Andrew and his team's years of experience and expertise to be your guide to the Louisville, Kentucky luxury real estate market.