Prospect is an upscale suburb outside Louisville, popular with buyers for its large homes, expansive lots, and scenic river views. If you plan to sell your home in Prospect in order to upgrade or relocate, it's likely you'll find plenty of interested buyers in this family-friendly, tight-knit community. Still, to get the best offers on your home for sale, you'll want to follow the best practices below when preparing your home to be listed.
Before you list your Prospect home for sale, complete the following tasks in order to sell it faster—and for more money.
1. Declutter
An easy way to deter potential buyers is to neglect the cleanup process and leave behind clutter for open house attendees to see. Not only do cluttered homes appear small, but they give buyers the impression your home isn't well maintained. One of the first steps you need to take when preparing your home for the market is to spend some time decluttering each room. Remove any items you won't need immediate access to during the selling process and pack them into boxes to be put into storage—preferably in a rented storage unit. This includes out-of-season clothing or shoes, small counter appliances, toiletries, papers, books, and hobby materials. Anything that is unnecessarily taking up the wall, counter, or floor space needs to go if you want your home to look bright, fresh, and ready for its next owner.
2. Clean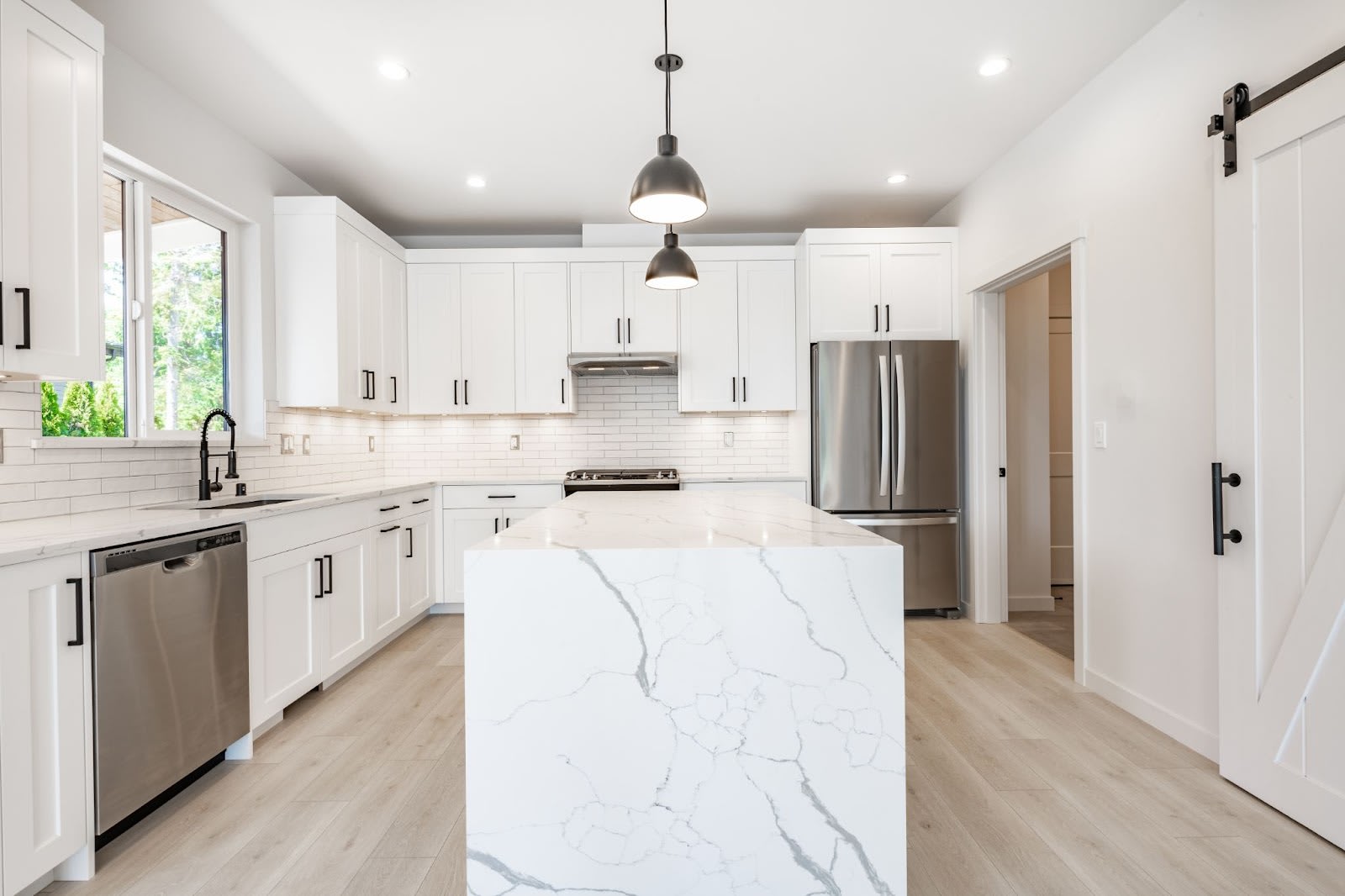 After decluttering your home, you should turn your focus toward deep cleaning. Not only should you clean areas that are easily seen by buyers (such as floors, countertops, and bathrooms), but you also need to pay attention to storage and secondary spaces. Buyers are going to be looking at and evaluating every little corner in the home, and it's important to get detailed with the cleaning process. If potential buyers discover anything that hasn't been taken care of, it may leave them with a bad impression of how well your home has been maintained, or give them a reason to select another Prospect home for sale. The best way to get your home into selling shape is to hire a professional cleaning company that specializes in prepping homes for sale.
3. Neutralize
A home with garish wallpaper or loud accent walls is distracting to buyers. When preparing your home for sale, you need to do your best to create a blank slate that will be as appealing as possible to a wide variety of tastes and decor preferences. Interior walls should be painted warm, neutral colors like beige and gray. Pale blue is great for bathrooms and a neutral green is a good accent for kitchens. To further neutralize your home, remove highly personal items like religious icons, sports memorabilia, family photos, and unique artwork. This will help buyers visualize themselves living in your home rather than being distracted by reminders of the current owner.
4. Consult a staging specialist
Staging a home almost always ensures it will sell faster and for more money. The staging process includes rearranging, adding, or removing decor and furnishings to ensure each room is as appealing as possible to potential buyers. Some of those listing Prospect homes for sale will hire a professional stager to do all the work for them while others choose to do it on their own. You can get the best of both worlds by consulting with a staging specialist and getting recommendations for how to best prepare your home for buyers. While you may not want to take all their suggestions, aim for implementing around 80% of their tips to maximize your efforts.
5. Work with an experienced and well-connected agent
The most important tip for those selling their homes is to work with an experienced, well-connected Prospect real estate agent like Andrew Beckman. A professional agent can help you price your home correctly by doing a comparative market analysis, and by connecting you with trustworthy professionals in the industry like stagers, contractors, home inspection companies, and appraisers. An experienced agent will also have a strong marketing reach and will create an effective online marketing campaign that incorporates a landing page, social media ads, Google Ads, and retargeting ads to ensure your home reaches your ideal buyers. These efforts help your home stay top-of-mind for potential buyers while they conduct searches for homes for sale in Prospect.
6. Focus on curb appeal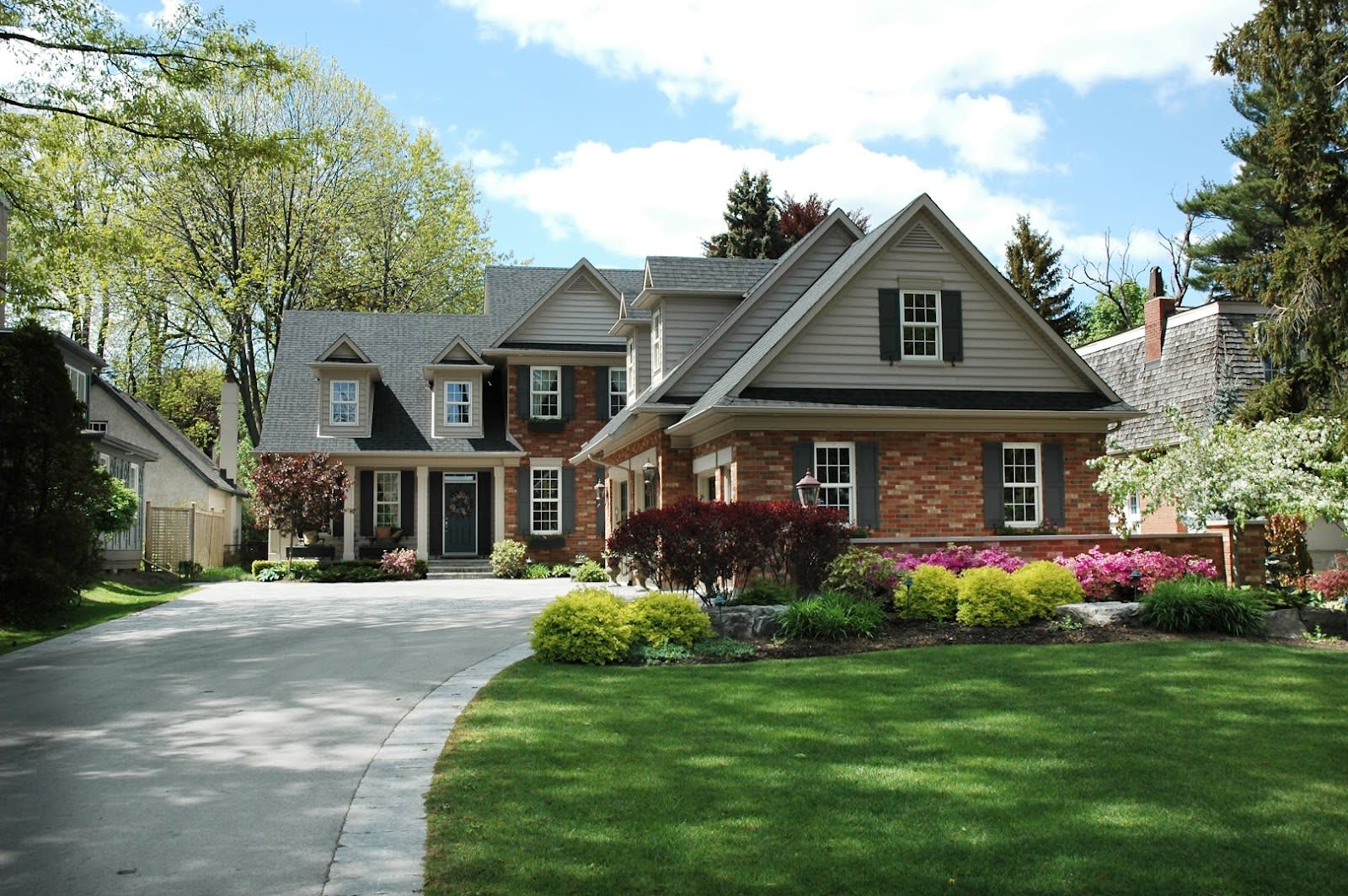 Your home needs to make a strong first impression on prospective buyers to stand out from the competition. In most cases, that first impression will come from the front-facing exterior of your home, and its effect is known as "curb appeal." If you're not sure how strong your curb appeal is, ask your Prospect real estate agent to do a quick drive-by and note their thoughts. Consider if your lawn could use a manicure, or if your siding needs to be cleaned. Complete these tasks and decide on which other exterior projects will take your curb appeal to the next level. Painting or replacing garage or front doors always pays off. There's also a high return on investment for cleaning the roof, adding colorful potted flowers or lush green plants, placing quality outdoor furniture on the front porch, and hanging a seasonal wreath on the door.
Listing a home for sale in Prospect, KY?
If you plan to sell your Louisville area home in 2022, you're in a good position to attract interest and potentially sell for above your asking price. However, to reach that goal, you need to follow the tips above to ensure that the home is in its most competitive condition.
When you're ready for more advice on how to prepare your Prospect home for the market, or if you're ready to list it now, reach out to trusted local real estate agent Andrew Beckman. Andrew and his team will provide valuable advice, market analysis, and the best customer service in the Louisville real estate market. If you're serious about selling, contact Andrew today.